Recentering the Human
in Humanitarianism
Recentering the Human in Humanitarianism
At LLST, we take a simulation-
based approach to learning.
At Lessons Learned we design and facilitate training simulations for the humanitarian sector. Our bespoke training courses are spaces to learn, be creative and test your employees' critical thinking skills. In all our courses, we promote localization and accountability to the communities we serve, preparing your teams to build better, more humane interventions.
Via detailed briefings and dynamic logic models, students learn to analyse events the way that different groups of affected people do, to better ensure that humanitarian response efforts are built on common goals.

Urban Refugees in the Humanitarian System: Strategic Stakeholder Engagement

Upcoming delivery:
Amman, Jordan
April 2020,
date TBA
Games-Based Learning Innovation Workshops

Featuring The Day My Life Froze
Past Deliveries: Nairobi, Kenya
January 21-23 2020
Amman, Jordan
January 27-29 2020
Ethical Humanitarian and Development Practice in Urban Refugee Response
Past delivery:
Oxfam Canada
Nov. 26-27 2019 Ottawa, ON
Our Courses and Simulations
LLST designs custom training modules and simulations to fit your organisation's needs. Our pre-developed simulations and training modules can be adapted to fit into a pre-existing training session scheduled by your team, or an entirely new course or simulation can be custom-built to meet specific learning outcomes or to give your staff a chance to practice their skills.
"I attended the 2 day workshop "The Day My Life Froze: Urban Refugees in the Humanitarian System" in Ottawa in July. The simulation was excellent - I think that people from all different backgrounds - whether new to humanitarian and development work, or whether experts in the field - can learn from this experience".
"I really enjoyed the gameplay even though it was 'confusing', 'frustrating' and a bit 'stressful' but that's exactly what I'd say it should have been – to give the players just a little taste of what refugees experience. I thought the game design was brilliant in that it very cleverly "layered in" so many important aspects of what urban refugees would face."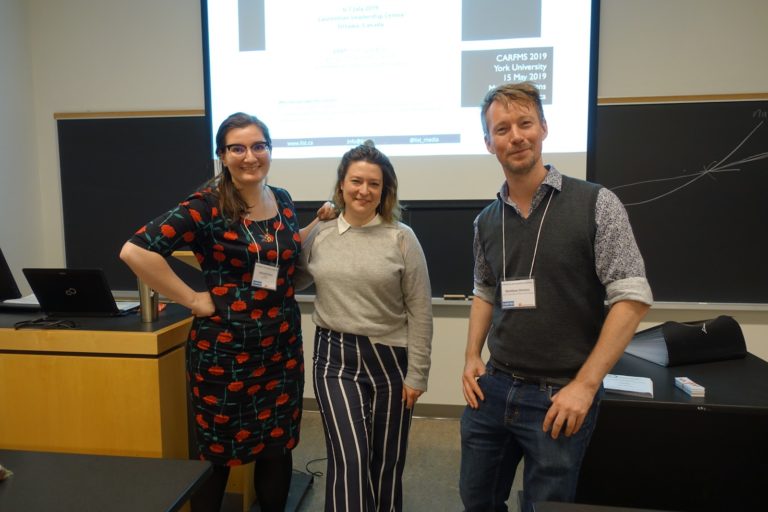 Johanna Reynolds
Course Manager Johanna Reynolds is a global leader in the delivery of professional development courses for refugee response workers.
Matthew Stevens
LLST Director Matthew Stevens has worked with refugees and migrants globally since 2008, from downtown Cairo to the Peruvian Amazon. Most recently, he served as Country Director for an INGO in Amman, Jordan, delivering online higher education to displaced youth.
Get in touch to organize a course delivery at your organization, or to discuss a customized course for your learning needs.