The Lessons Learned team is excited to try out Make A Move (or Toma el Paso) a board game designed by Lien Tran of Amiguía Americana to help unaccompanied immigrant minors (UIMs) learn about the process for release from detention in the United States. We are always eager to see how other organizations are using games and games-based learning to provide interactive and enjoyable educational experiences; Make A Move comes as a highly recommended example of games-based learning. We're eager to play a game that is centred around the experience of UIMs, addressing issues that are similar to —and yet wildly distinct from— the issues we address in our own games and simulations.
The game introduces players to the 3 pathways for release from a juvenile shelter as well as events and actions that could speed up or slow down an approval for release. It is specifically designed to teach the steps of this process to youth who are about to go through it. Players are given the roles of immigrant youth who have been living in the United States for some time, but who are currently living in a detention centre due to their undocumented status. One of the aspects of Make A Move that is so inspiring for the LLST team is how effectively and efficiently it uses the board game format to communicate its lessons. The game appears to be quick to play and easy to understand, leveraging the well-known "roll and move" rules from games like Monopoly or Clue in order to deliver invaluable information.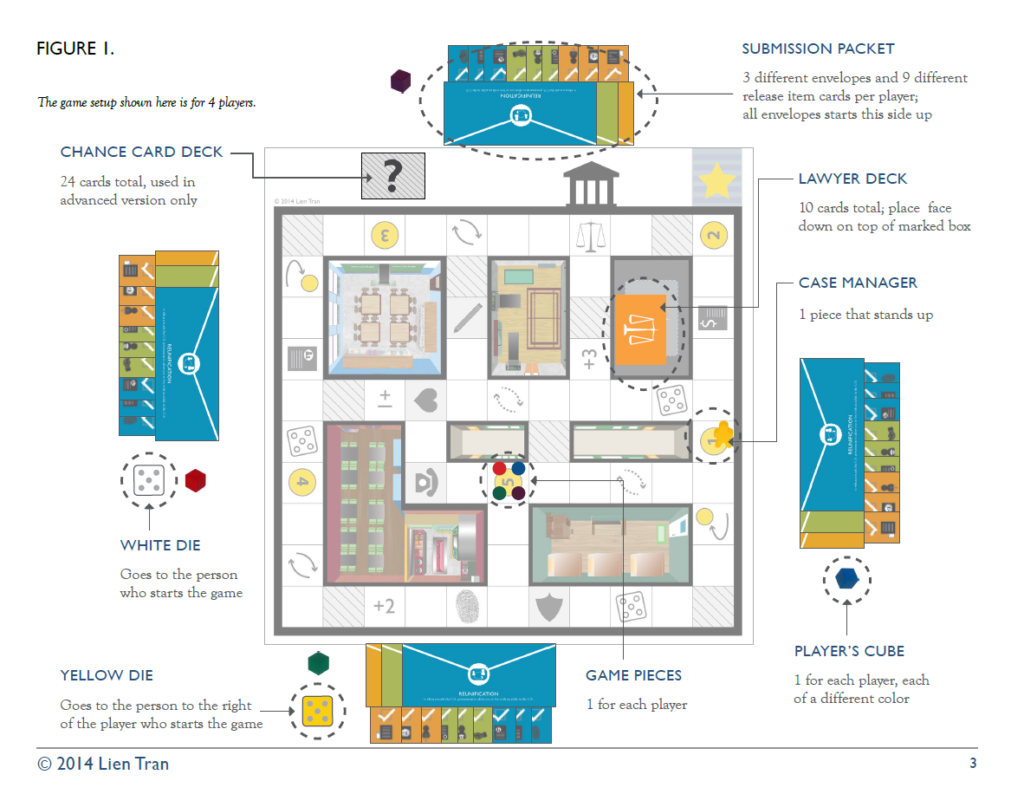 Make a Move is currently being used with UIMs as part of the Immigrant Children's Affirmative Network (ICAN) curriculum, which is managed by the University of Miami's Community & Educational Well-Being Research Center (CEW) at the School of Education & Human Development. It appears to be an impressive and effective learning game, and we cannot wait to test it out ourselves! If you want to learn more about Make A Move, check out Amiguía Americana's website where you can watch tutorial videos, read testimonials, download the rulebook, and more! Make A Move is soon to be available for purchase at-cost directly from The Game Crafter, a print-on-demand game site with a discount on bulk orders. Until then, then you can download the print and play components directly from their website— our team can't wait to Make A Move!
Make A Move Credits